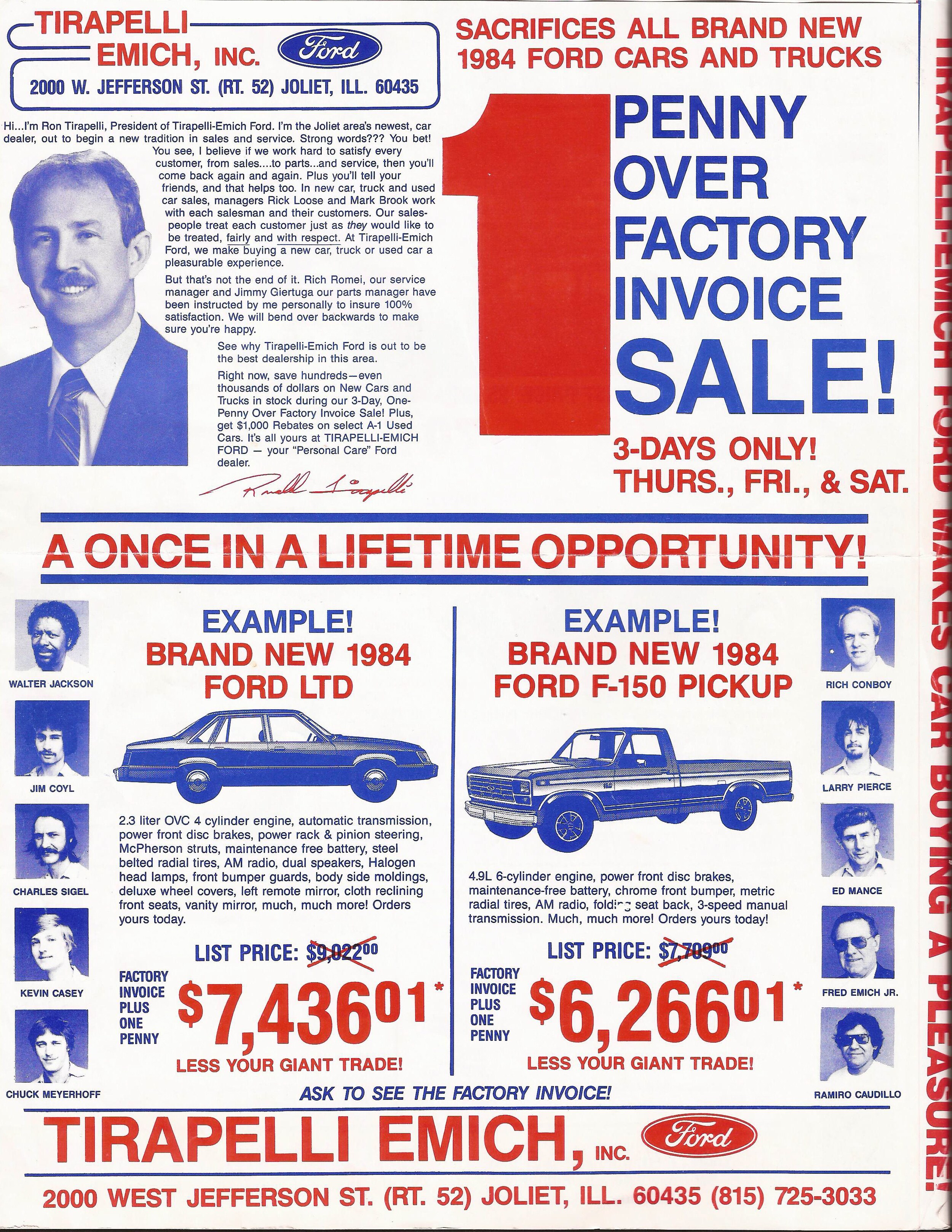 In February of 1984, founder and my father, Ron Tirapelli purchased Fred Emich Ford of Joliet and began his career with the Ford Motor Company as an auto dealer.  His aspiration was not only to offer a full-service automotive dealership, but also to exceed customer's expectations for service.  Our dealership has built a reputation on providing courteous, honest service.  Our customers appreciate the way we do business, and we know you will too.  Take a peek into his history…
After graduation from Northern Michigan with a BS in Business and Mathematics, Ron Tirapelli moved to Chicago in 1968 and took a job with Sinclair Refining Company on Wacker Drive working in accounting.  He decided to work his way into sales and took a job selling Singer sewing machines from a small company that was located across the street from the original Portillo's restaurant. 
His automotive sales career started in 1970, when he was hired as a salesman at the Odgen Chrysler Plymouth dealership in Downer's Grove Illinois.  My father also worked at Saper Chrysler Plymouth as a salesman in Joliet, Illinois.  Webb Ford of Highland, Indiana saw potential in him and hired him to be the Assistant Used car manager.  He quickly grasped on to this job and earned the title of Used Car Manager.  In 1973, Fred Emich Ford of Joliet hired Ron Tirapelli to be the new Used Car Manager at their successful dealership.
Appraising, selling and reconditioning used cars became his passion.  He decided to become a business owner in 1975 and opened a tiny used car lot called RCT auto sales in East Chicago, Indiana.  He named the used car lot from the initials of his name and his new wife, Cindy Tirapelli.  From 1975 - 1984 my mother and father worked all day and night cleaning and reconditioning one vehicle at a time.  JJ Wright Oldsmobile needed some extra help after the dealer principal had passed away.  The Wright family was a very close family friend and my father jumped in to help them in a time of need to help operate their business.  My father was fortunate and earned the opportunity to purchase Fred Emich Ford in Joliet February 1, 1984.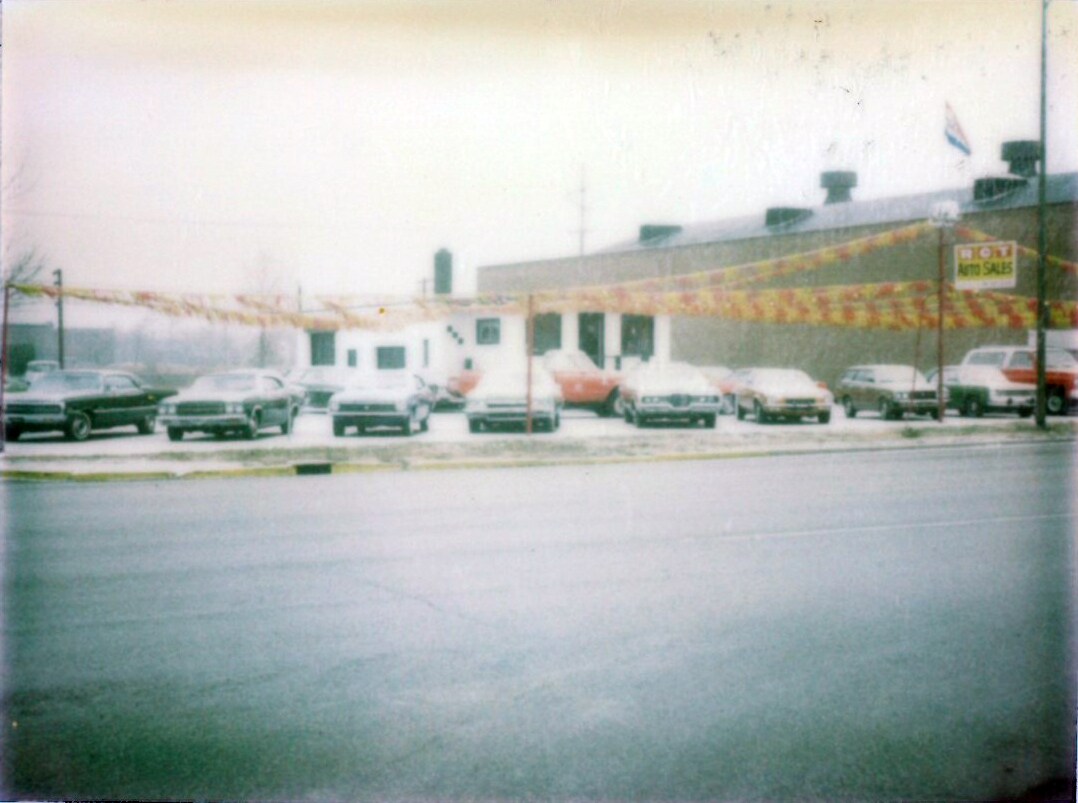 RCT Auto Sales 1975-1985
Today, I have been honored to become part of the 2nd generation of the family to work in the family business.  My father, Ron Tirapelli and I are partners in providing you, our customers, with a happy experience at our dealership.   When you drive by in the morning, you may see my father still appraising every vehicle that comes in on trade.  He explains that you have to have a "feeling" to know if the car is keeper or one for wholesale.
We hope you become part of our Tirapelli family…

Thank you for visiting our website,
Nicole Tirapelli
Dealer Partner